[cwp_image_carousel gallery_ids="788,787,789,790,791,793″ cwp_number_slides_column="5″ cwp_loop="on" cwp_auto_height="on" cwp_autoplay="on" cwp_icon_bg_color="#e4572e" cwp_number_slides_column_tablet="5″ cwp_number_slides_column_phone="2″ cwp_number_slides_column_last_edited="on|desktop" _builder_version="4.5.6″][/cwp_image_carousel]
The more people move, the more they need support that moves with them.
Ten years after the Mirra chair was introduced – during which over 1.5 million chairs had been sold – the designers at Studio 7.5 believed it was time to evaluate and, if necessary, rethink their original design. For one thing, they noted, work is evolving. People move, and the more they're in motion, the more they need support that moves with them.
DESIGN
Rethinking an original
Since Aeron debuted in 1994, we at Herman Miller have learned a great deal more about how best to support people in the varied postures they adopt throughout the workday. With this chair, we incorporated two decades worth of technological and ergonomic enhancements to improve the health-positive design, and widen the range of cross-performance capabilities. With updates that include a more refined tilt mechanism, adjustable PostureFit SL and 8Z Pellicle suspension, Aeron performs smarter than ever before, so you can too.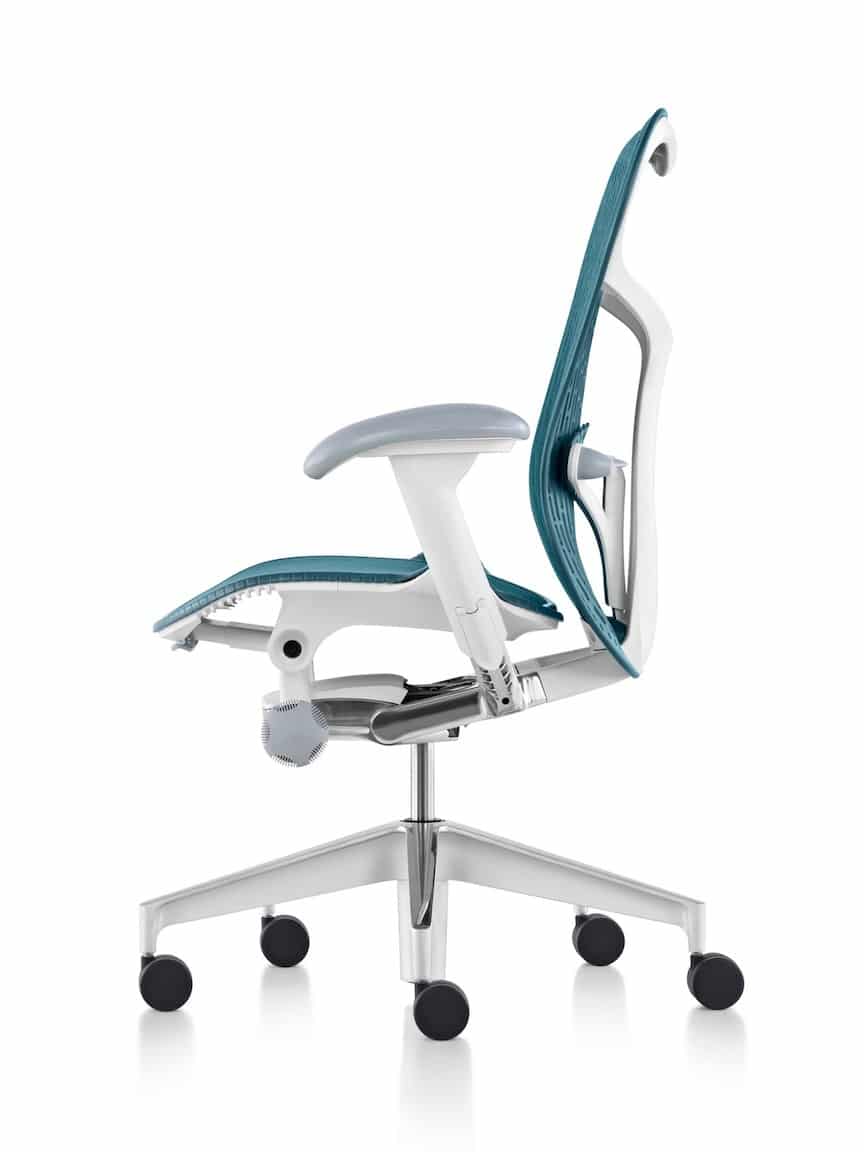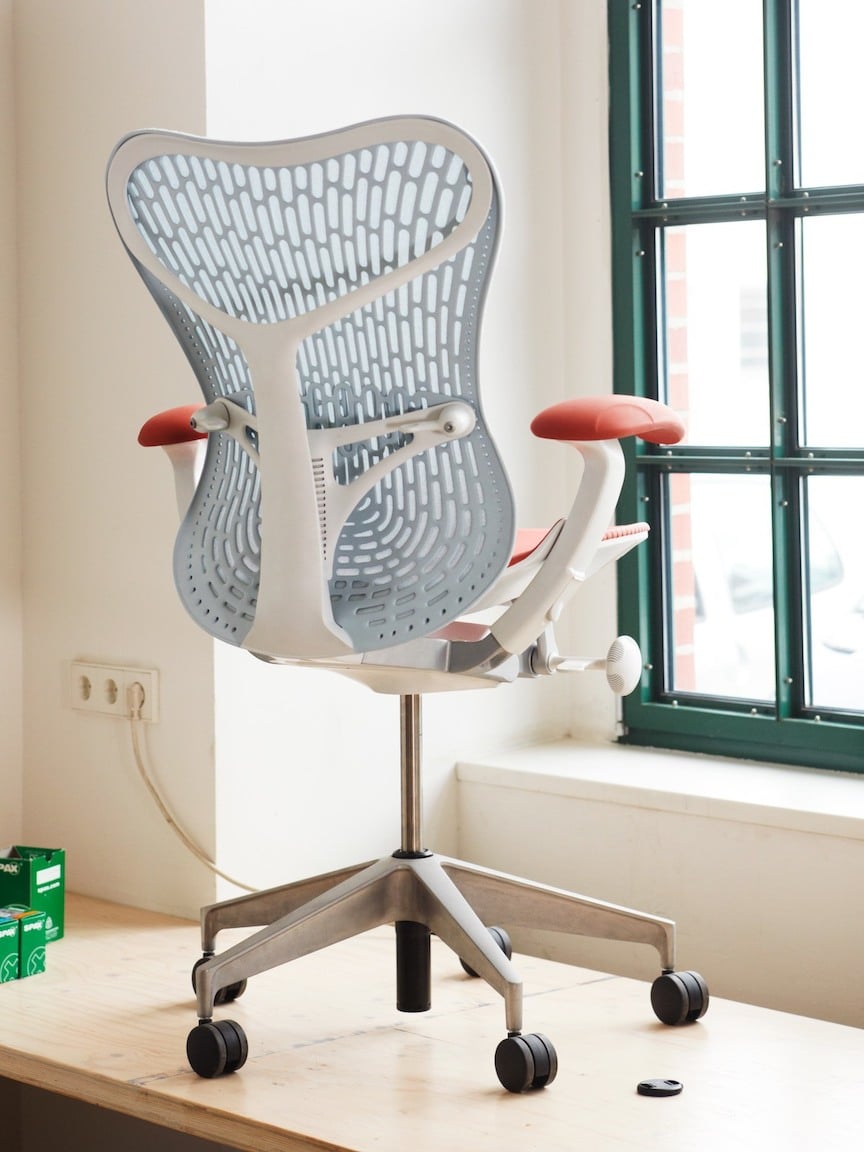 DESIGN
Testing ideas, full-scale
Using full-scale models, the designers at Studio 7.5 test the validity of a design and its component parts. For Mirra 2, every piece received this tactile, real-world treatment until the most elegant solutions emerged.
DESIGN
Rethinking an original
Building on its legacy as the first office chair developed from the ground up with environmental responsibility in mind, Mirra 2 moves responsible design forward by advancing the use and reuse of materials. In redesigning Mirra, as in all their work, the mantra at Studio 7.5 was "every molecule counts". By this they mean a close examination of every element is essential in order to use the least material possible while also advancing performance.
Immediate comfort and personalised ergonomics
Mirra 2 moves with the person, at one with the body. When you sit, the seat and back adapt instantly. With dynamic surfaces that respond to your slightest movements and simple, intuitive adjustments to fine-tune the fit, Mirra 2 balances immediate comfort and personalised ergonomics in a single sophisticated design.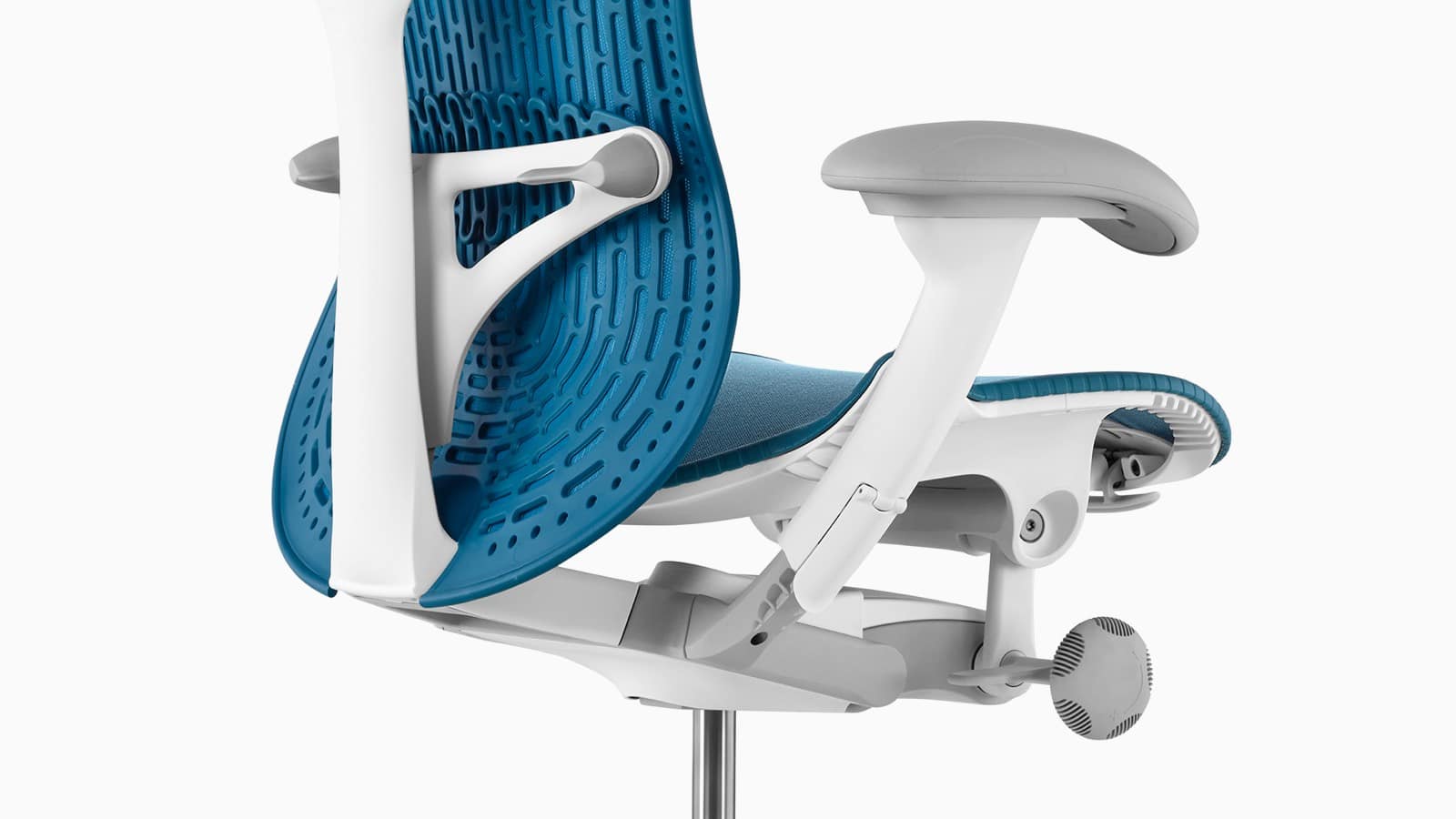 Support in motion
Support for seated movement starts with a flexible yet supportive design that allows your body to move freely and naturally. Mirra 2's Loop Spine provides torsional flex, allowing you to stretch and reach laterally, while the Harmonic 2 tilt provides a smooth, balanced feel as you recline.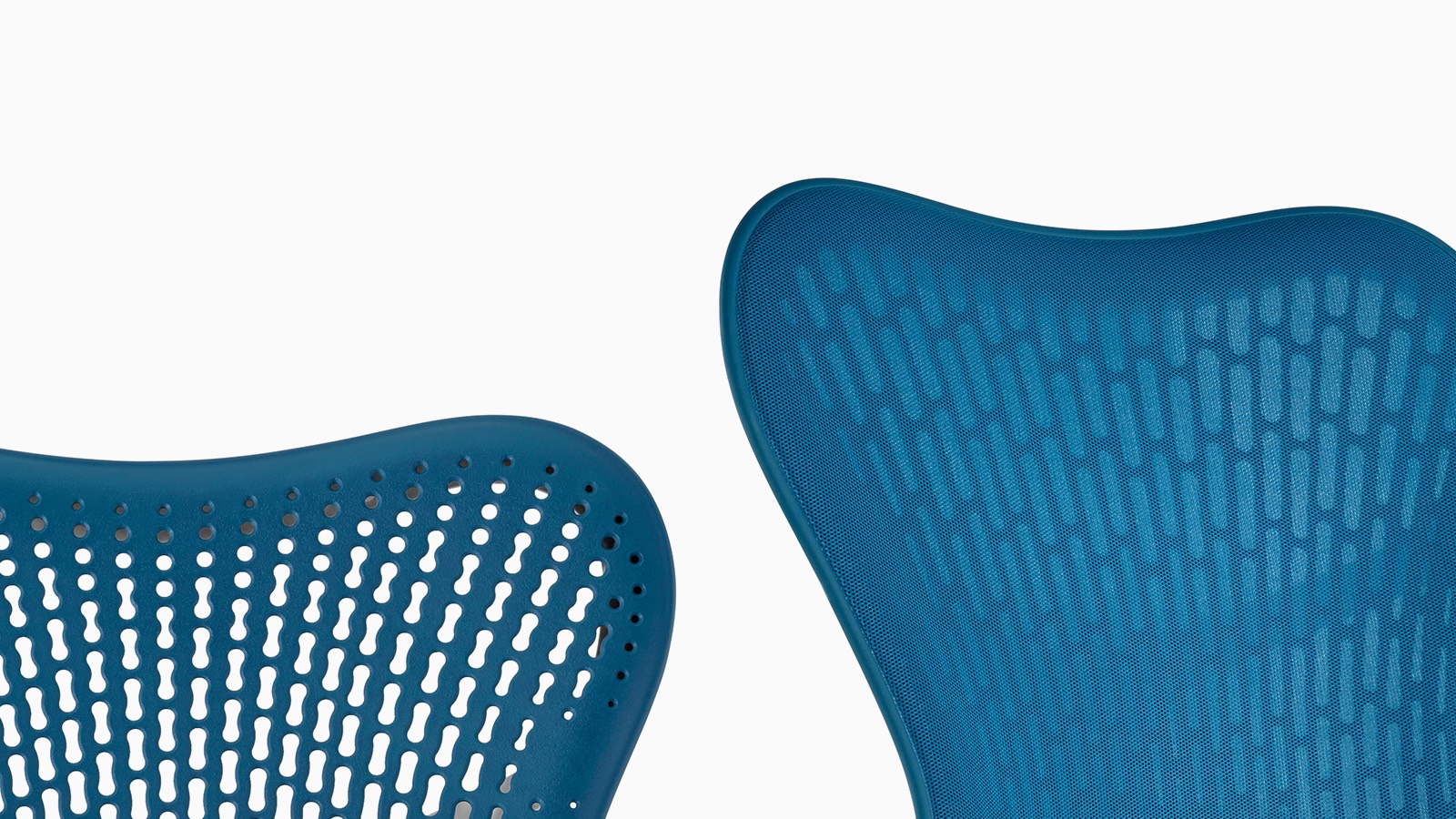 Butterfly back or TriFlex
Two back options help Mirra 2 work for a variety of people and applications. The ultra-responsive Butterfly back results from inventing a method for merging a fabric layer with polymer veins to create a dynamic hybrid structure that acts like a suspension membrane. The TriFlex back meets more rigorous cleaning protocols because there is no fabric layer.
Chair Adjustments | 4:35

Adjusting Mirra 2
Use your chair for maximum comfort and support.